Race Of Champions
Snow & Ice is back 2023
Miami, Paris, Bangkok, London, México City and now - Pite Havsbad, Sweden.
Race Of Champions Snow & Ice is back! In January 2023, the Race Of Champions will be held in Sweden on snow and ice for the second time ever. The prestigious motorsport competition brings together some of the world's best motorsport drivers to determine who is the best of the best. Race and Champions have been arranged in several countries and continents and each year attract millions of television viewers and tens of thousands of visitors. The event will be divided into two competition days and will be able to be followed on television and social media worldwide. The first day is the ROC Nations Cup where countries compete in teams against each other and the second day is the individual competition Race Of Champions where the "Champion of Champions" is crowned. 
Early Birds get a discount! We are now releasing the tickets for the Race Of Champions Snow & Ice on January 28 & 29, 2023. Buy your ticket now at the best price
Book the ultimate experience during the Race Of Champions! An exclusive VIP weekend with accommodation, food and drinks close to the racing track.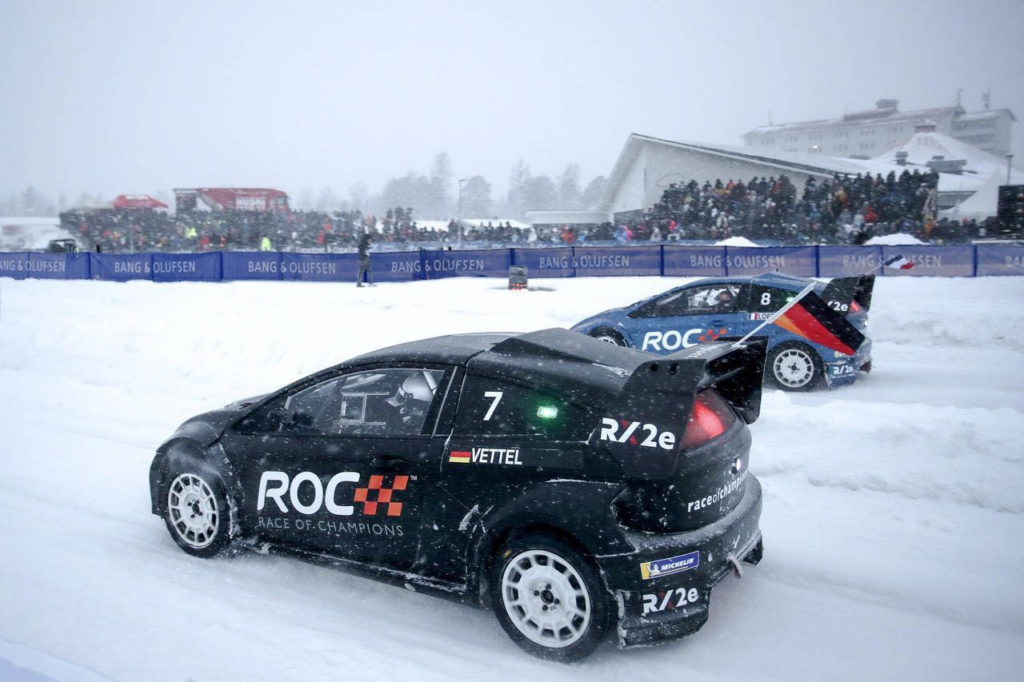 Nu är det klart att Race Of Champions (ROC) kommer tillbaka till Pite Havsbad den 28-29 januari 2023, efter den framgångsrika debuten på snö
På lördagen hålls ROC Nations Cup. Förarna paras ihop två och två i lag baserat på nationalitet för att tävla om titeln "Världens snabbaste nation". 
Under söndagen går den individuella tävlingen Race Of Champions av stapeln. En rak kamp, förare mot förare i jakten om att bli mästarnas mästare.
Inspired by Race of Champions first-ever event on snow and ice, this collection of clothing and accessories commemorates 30 years of the world's best drivers coming together for the world's best race!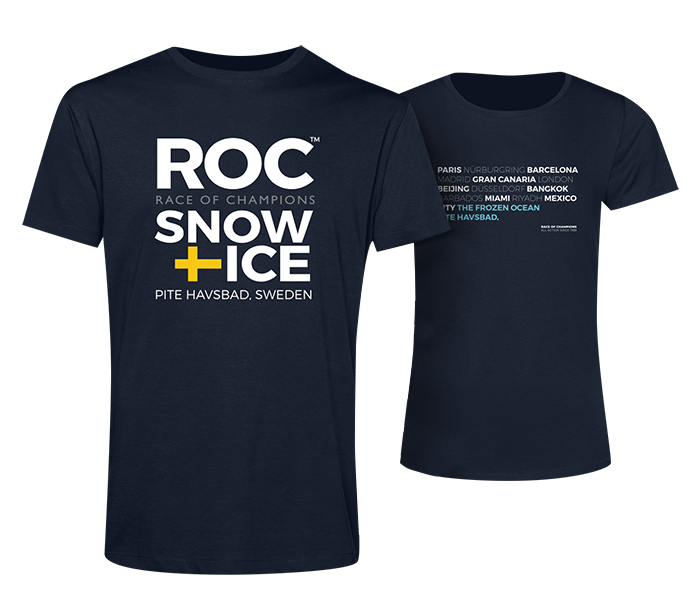 RACE OF CHAMPIONS SNOW & ICE
Saturday
28th January 2023
ROC NATIONS CUP
to crown the world's fastest nation
11.00 Show starts incl. Celebrity Challenges

11.45 Drivers Presentation

12.00-15.00 ROC Nations Cup
RACE OF CHAMPION
to crown the "champion of champions"
11.45 Drivers Presentation

12.00-15.00 Race Of Champions
Share your photos and experiences with us so that others can discover the fantastic of Pite Havsbad. Tag your photos with @pitehavsbad and #pitehavsbad to be seen in our feed.
Inspirerad av Race of Champions första tävling någonsin på snö och is, firar denna samling kläder och accessoarer 30 år av världens bästa förare som samlas för världens bästa lopp!
Praktisk information för besökare
Här samlar vi allt du som besökare kan behöva veta
The Race Of Champions brings together some of the world's best drivers for a unique head-to-head race in identical cars to see who really is the fastest of them all.
frequently asked questions
With reservation for changes 
Accommodation at Pite Havsbad
Begränsat antal stugor och camping.