Porsche joins the race car line-up with its spectacular 718 Cayman GT4 Clubsport and will also provide a fleet of electric vehicles for the drivers & VIP courtesy transport.
April 14, 2021 – Promoters of the annual Race Of Champions (ROC), International Media Productions (IMP), announced today the newest addition to a growing list of high-performance equipment partners for the 2022 event in Pite Havsbad, Sweden. Porsche has become an "Official Car Partner" of the 2022 ROC World Final and will provide the most powerful entry yet to the growing line-up of race cars, the new 718 Cayman GT4 Clubsport. Additionally, the Porsche 718 Cayman GT4 Clubsport will also be used in the ROC Celebrity race which will run as a support race during the ROC weekend. The list of participating celebrities will be announced at a later date.
Lightweight (1320 kg) and producing 313kW (425 bhp) of power, the GT4's stock performance tops 0-100km/h in 3.9 seconds and make this entry from Porsche perfectly-suited to the wide-open racing. "This high performance car is a beast, and will be enjoyed by the drivers. Porsche and Race Of Champions both stand for the highest levels of performance and work towards a sustainable future, said ROC President Fredrik Johnsson. "We are proud to be evolving ROC into a showcase for sustainability, and providing companies like Porsche an environment for innovation."
Porsche will also provide electric vehicles, including the Taycan and Taycan Cross Turismo, as well as the Cayenne E-Hybrid and Panamera E-HybridCayenne for all drivers and VIP transportation services. "Race Of Champions is a world-class racing event," said Raine Wermelin, Director, Porsche Sweden. "We look forward to a rich collaboration where we are involved in developing both some of the new competition elements and unique experiences for existing and new Porsche customers around the Race Of Champions arena."
"Porsche's partnership with Race Of Champions is a natural part of our growth strategy. With a broader product range and models such as the all-electric Porsche Taycan Cross Turismo, Porsche is aiming for new target groups and customers who enjoy an active lifestyle," Wermelin concluded.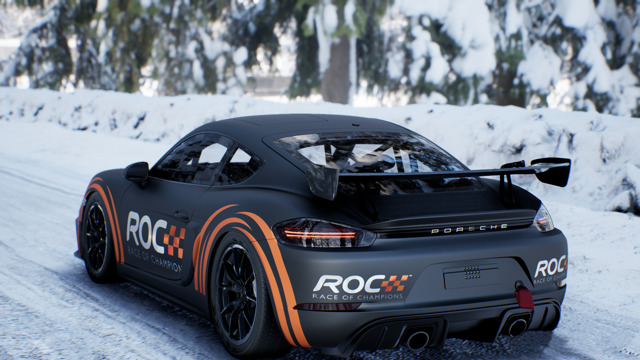 As the largest event to ever take place in the Norrbotten region, the 2022 World Final event is striving for carbon-neutral operations. ROC's promoters and its host venue are committed to setting a high bar with regard to sustainability in motorsports. "The cars are obviously an important issue, in terms of us making a strong environmental statement, and Porsche's rich history in racing combined with its EV ambitions make them the perfect fit for us," said Fredrik Johnsson.
"As part of a region that is at the forefront of green transition, we want all our events to be characterized by and take responsibility for environmental and sustainability issues. We are very proud that 95% of Pite Havsbad is heated by waste heat from local industries, but of course we continue to work on developing these issues further," said Tobias Lindfors, chairman and owner of Pite Havsbad Group.
A unique, winner-takes-all format that gives competitors from every discipline of racing the opportunity to test their talents against competitors they would never typically encounter, ROC has been innovating racing formats for more than three decades. Every year, many of the world's best drivers and most passionate fans have converged on prestigious venues including Beijing's Bird's Nest Olympic Stadium; Paris' Stade de France; and London's iconic Wembley and Olympic Stadiums. "COVID gave us the opportunity to move away from the stadiums and get back to our roots," Johnsson continued. "For a number of the earlier years, we were hosted in a remote corner of Gran Canaria, Spain, and that raw landscape gave us the chance to create some very interesting challenges for the drivers. We plan to do the same here on the snow and ice."
Past rosters have included superstars from all of the premier leagues in global motorsports including Formula 1, Le Mans, Nascar, IndyCar, World Rally and Rallycross—legends like Michael Schumacher, Tom Kristensen, Sebastian Vettel, Sébastien Loeb, Petter Solberg, Mattias Ekström, Colin McRae, David Coulthard, Marcus Grönholm, and Jenson Button; along with other international stars like Nascar champions Jimmie Johnson, Kurt and Kyle Busch, and Jeff Gordon; Ryan Hunter-Reay and Josef Newgarden of IndyCar; Formula E Champion Lucas Di Grassi; Legendary Extreme sports star Travis Pastrana; and Indy 500 champs Ryan Hunter-Reay, Juan-Pablo Montoya and Helio Castroneves.

Event organizers expect to host live attendance, but have a contingency plan to comply with any COVID restrictions that persist. Organizers and local officials will be providing updates through 2021 (visit raceofchampions.com) with regard to date, ticket sales and any restrictions affecting travel and local services due to COVID, as well as updates regarding any permitted live attendance and ticket sales.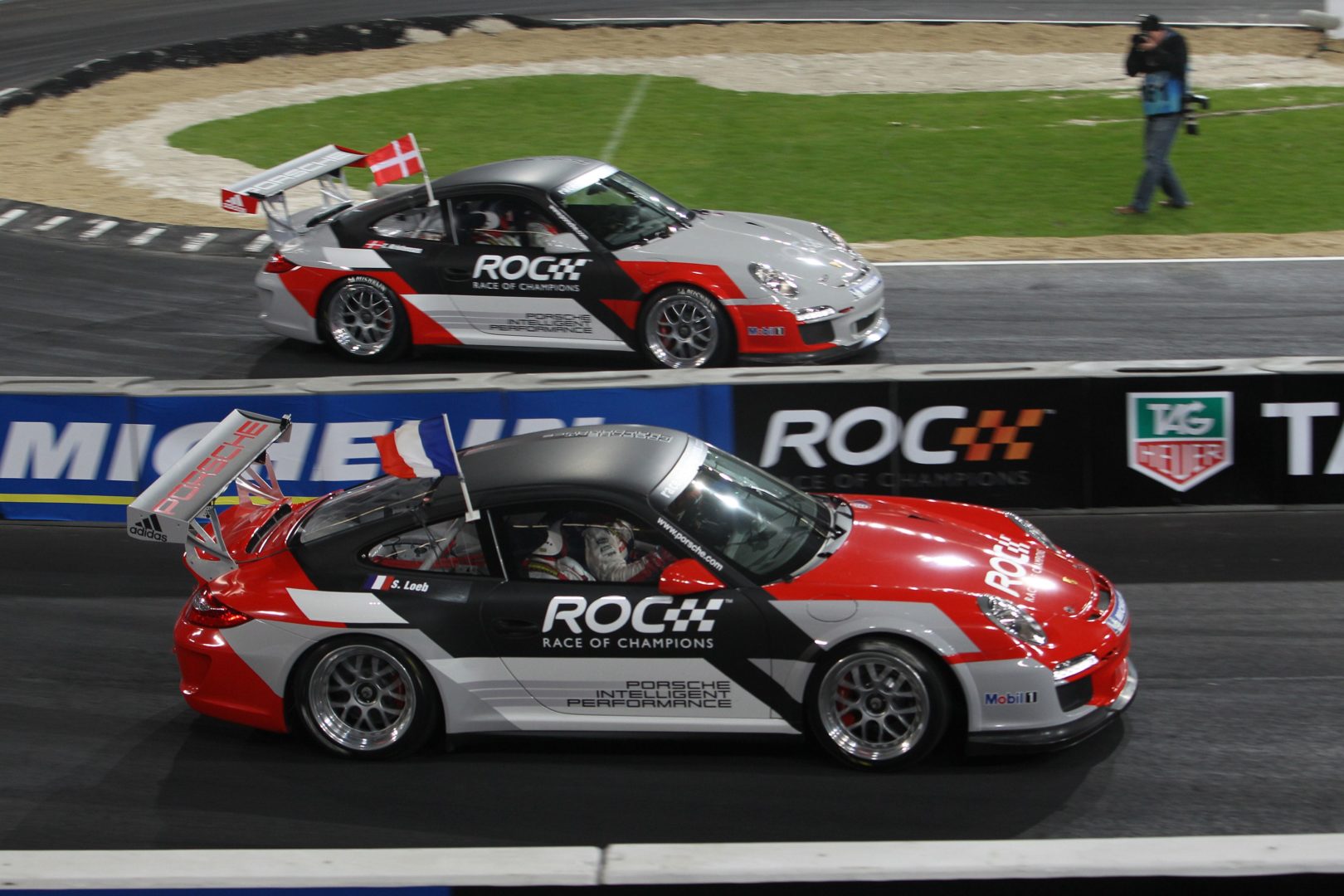 Contacts:
Fredrik Johnsson, President, Race Of Champions
[email protected]
Tobias Lindfors, Chairman and owner of Pite Havsbad Group
tfn +4670-343 42 32, [email protected]
Kristoffer Lundström, CEO and part-owner of Pite Havsbad Group
tfn +4670-305 13 23, [email protected]
About Race Of Champions:
The Race Of Champions (ROC) is a defining contest in global motorsports. For 30 years it has given audiences and world champions a unique head-to-head showdown designed to level the playing field and crown the world's very best of the best. ROC draws on a diversity of disciplines from Formula 1, IndyCar, and other open-wheel leagues, to the grittier contests of NASCAR, World RallyCross and even MotoGP, as it travels the world and exotic venues.
Link to the #ROCSweden video clip: www.raceofchampions.com/video-snow-ice-intro-clip
www.raceofchampions.com